.
Facebook Implementing new Mobile Password Reset Option
Date: 2011-08-09 19:26:36
Facebook's security blog just posted an mobile password reset announcement
According to their blog: "If you ever forget your password or get locked out of your account, we want to make it easy to get back on Facebook. We are testing improvements to resetting your password from your mobile device. You can now choose the email address where you want to receive recovery links, and we are offering additional ways to confirm your identity. We will roll this out slowly to gather feedback from people as they use this."
Category: Facebook
Subcategory: Passwords
Subscribe in a reader
Don't become a news story...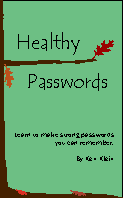 ISBN: 978-0615456850
Knowledge is the best home security.