.
Change.GOV website hacked
Date: 2011-07-29 22:24:04
According to hacker news on 7/26, 60804 names, employer, City, state, zip and donation amounts were leaked via twitter. No passwords were leaked.
Category: Breach
Subcategory: Website
blog comments powered by
Subscribe in a reader
Don't become a news story...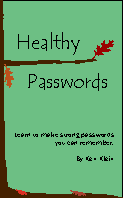 ISBN: 978-0615456850
Knowledge is the best home security.