.
BlueHomes.com breached over 150,000 plain text passwords exposed
Date: 2011-10-12 23:23:56
Over 150,000 plain text passwords and usernames were breached from popular European properties site, bluehomes.com. The hacker posted a link to the dump on pastebin yesterday. The hacker claims the dump contains more than 500,000 passwords, but our best estimate is more like 150,000
*Wordcloud credit wordle.net
*Note: pure numeric passwords were omitted.
In addition to usernames and passwords, the dump also includes over 80 megabytes of sensitive customer, employee data, and infrastructure data.
Category: Breach
Subcategory: Passwords
blog comments powered by
Subscribe in a reader
Don't become a news story...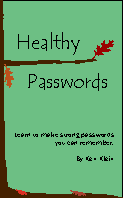 ISBN: 978-0615456850
Knowledge is the best home security.