.
Phone Virus Scams
Date: 2011-06-16 12:15:01
This was a story we originally posted in early April. Around mid May we stopped seeing these stories in the US news, but they continued main in the Ireland, the United Kingdom, Australia, and New Zealand. This week, Microsoft released a study on this subject. You can view the study titled, Microsoft Survey Reveals Extent of Emerging Internet Phone Scam, here.
Microsoft surveyed 7,000 computer users in the U.K., Ireland, U.S. and Canada. Here are some details from the Survey:
The survey showed that across all four countries, 15 percent of people had received a call from scammers. In Ireland this rose to 26 percent.

Of those who received a call, 22 percent, or 3 percent of the total survey sample, were deceived into following the scammers' instructions, which ranged from permitting remote access to their computer and downloading software code provided by the criminals to providing credit card information and making a purchase.

The vast majority (79 percent) of people deceived in this way suffered some sort of financial loss. Seventeen percent said they had money taken from their accounts, 19 percent reported compromised passwords and 17 percent were victims of identity fraud. More than half (53 percent) said they suffered subsequent computer problems.

Across all four countries surveyed, the average amount of money stolen was $875 (U.S.), ranging from $82 (U.S.) in Ireland up to $1,560 (U.S.) in Canada. The average cost of repairing damage caused to computers by the scammers was $1,730 — rising to $4,800 in the U.S.
We will continue to update this post whenever we see a news related to this.
Original Healthy Passwords Post
This is a daily story hitting local newspapers all over. A person receives a phone call from someone claiming to be from Microsoft, McAfee, Norton, or some other legitimate sounding company. They tell the user they have a virus and they will remove it for them over the phone. If the victim falls for it, they will stay on the phone while the person sits down at the computer and gives them access. Once they have access, they install malware and viruses and try talking the user into paying them for their service.

Don't ever fall for this type of scam.


References:
09/01/2011 - NZ - Tauranga
8/23/2011 - CA - Woodstock
8/22/2011 - CA - North Eastman
8/22/2011 - AU - Gladstone
8/18/2011 - CA - Winnipeg
8/17/2011 - CA - Waterloo - Trial Subscription Expired This one is a bit different: According to the article, the caller cautions that a three-month trial has expired and requests payment via credit card to continue the service. He or she then asks residents to go online and visit the company website to download the update, which police say allows the perpetrators to access computers remotely.
8/16/2011 - US - FL - Pensacola
8/16/2011 - US - Alabama - Fairhope
8/12/2011 - UK - Hertfordshire
8/11/2011 - CA - Orangeville
8/6/2011 - AU - Cowra, Albury
8/4/2011 - US - ID - Bonneville County
8/3/2011 - CA - Saskatchewan
8/2/2011 - UK - Dorset
7/31/2011 - CA - BC - Nelson
7/19/2011 - CA - BC - White Rock
7/16/2011 - US - Illinois - Galesburg - This article adds a detail no others have, which is the caller directs the victim to go to ammyy.com to download the remote support application.
Scammers have been using Ammyy.com
Ammyy.com may be a legitimate site, although a quick google search for it reveals more references to scams than legitimacy. Also keep in mind that scammers could just as easily use gotomypc or logmein or any other reputable remote control software.


7/16/2011 - US - Virginia - Ashburn
7/15/2011 - US - Texas - San Antonio
7/14/2011 - CA - Alberta - Calgary
7/14/2011 - US - Colorado
7/13/2011 - CA - Saskatchewan
7/9/2011 - US - New York - Albany - This one sounds a little different than the Microsoft scammers with India accents. These scammers pretend to be from computer support companies in New York.
7/8/2011 - CA - BC - Comox Valley
7/8/2011 - CA - Manitoba - Phone Scammers At Work Again
7/7/2011 - NZ - Whangarei - Northern Advocate - Virus scammers leave couple at risk
7/4/2011 - CA - Ontario - Another phone scam hits Norfolk County.
7/4/2011 - UK - London - Microsoft scam in our area
6/29/2011 - US - Virginia - Sheriff's Office warns of telephone scam
6/26/2055 - Canada - Bendigo - Phone scammers targeting Bendigo
6/25/2011 - Canada - Brampton - Fraud Bureau Warning Residents of Computer Scam
6/24/2011 - Canada - Phone scam leads to computer hacking
5/12/2011 - US, Oklahoma Oklahomans Hit By Scam Targeting Computers With Viruses
4/22/2011 - UK, Strath - Beware of 01764 phone scam
4/14/2011 - US, Columbus IN - Sheriff warns of computer-virus scam
4/12/2011 - UK - Users warned of Windows Support Centre scam
4/8/2011 - CA - Strathmore man falls victim to Virtual PC Doctor
4/7/2011 - UK - Warning over computer virus phone scam
4/7/2011 - AU - Fake company scams residents
3/30/2011 - US - Contact 17 Investigation - New computer hacking scam

This Symantec video details one phone scam type. Symantec contacted a suspected illegitimate online support service. Most of the incidents documented in this article involve you being called by the perpetrator

If you receive one of these calls, please leave a comment below.

Category: Hoaxes

Subcategory: Phone

blog comments powered by
Subscribe in a reader
Don't become a news story...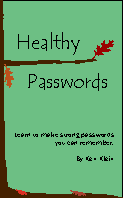 ISBN: 978-0615456850
Knowledge is the best home security.