.
Date: 2011-05-25 17:16:19
Ken Klein, Healthy Passwords
May 25, 2011
ArsTechnica has reported on a Russion security firm selling IOS decryption tools on the open market. Presently they are only selling to law enforcement.
The good news is that to use the tool, they must have possession of your device (iPhone, iPad, or iPod). The tool employs a brute-force approach to breaking the encryption, so if you use a very long complex password, it may still be virtually impossible to get in.
Category: Hacking-Tools
Subcategory: IOS
blog comments powered by
Subscribe in a reader
Don't become a news story...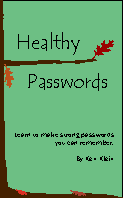 ISBN: 978-0615456850
Knowledge is the best home security.