.
Firefox Spam Scam Steals Passwords
Date: 2011-08-09 17:28:40
According to Sophos Security, a new spam email tricks users to install a password stealing trojan . The email body is:

Subject: New version released.

Message body:

Important notice
A Firefox software update is a quick download of 
small amounts of new code to your existing Firefox 
browser. These small patches can contain security 
fixes or other little changes to the browser to 
ensure that you are using the best version of Firefox
available. Firefox is constantly evolving as our 
community finds ways to make it better, and as we 
adjust to the latest security threats. Keeping your 
Firefox up-to-date is the best way to make sure that 
you are using the smartest, fastest and . most 
importantly . safest version of Firefox available. A 
Firefox update will not make any changes to your 
bookmarks, saved passwords or other settings. However, 
there is a possibility that some of your Add-ons won.t 
be immediately compatible with new updates.

For security reasons please update your firefox version 
now


All popular browsers (firefox, internet explorer, opera, chrome, and Firefox) update themselves, so you not have to download updates.
Category: Hoaxes
Subcategory: Passwords
blog comments powered by
Subscribe in a reader
Don't become a news story...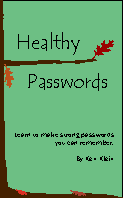 ISBN: 978-0615456850
Knowledge is the best home security.