.
When Did You Last Change your iTunes Password?
Date: 2011-07-19 13:20:53
A recent article by Global News, suggested recent iTunes account hijacking. They state: "more and more users are noticing unauthorized purchases on their iTunes accounts and seeing online credits from their gift cards disappear"
We have been searching for instances of iTunes hacks, but can only find rumors. In early July, Anonymous hacked iTunes, but the information they posted did not include user account information. In all likelihood users who find their iTunes accounts hacked may have had their email / password compromised at another site, and never bothered changing all their passwords.
If you rarely purchase from iTunes, you may forget they hold your payment details. iTunes, like most other sites, don't require regular password changes. If you don't remember the last time you changed your iTunes password, now is a good time to change it.
Category: Vulnerability
Subcategory: Passwords
blog comments powered by
Subscribe in a reader
Don't become a news story...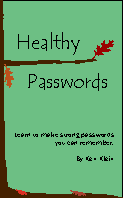 ISBN: 978-0615456850
Knowledge is the best home security.