.
Citigroup Japan Breach Exposes 92,408 Customer Records
Date: 2011-08-10 10:06:21
In a press release dated August 5, 2011, Citigroup Japan announced that certain personal information of 92,408 customers had allegedly been obtained and illegally sold to a third party.
The compromised information includes account numbers, names, addresses, phone numbers, date of birth, gender and the date the account was opened. The breach only affects Citigroup Japan cardholders
Citigroup JP says they are taking necessary precautions to notify customers. If you ever had a Citigroup Japan account, be prepared for spear phishing attacks in coming months.
Category: Breach
Subcategory: Website
blog comments powered by
Subscribe in a reader
Don't become a news story...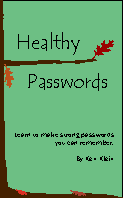 ISBN: 978-0615456850
Knowledge is the best home security.