.
Patching more than Windows, Flash, Adobe
Date: 2011-08-25 10:42:15
Hopefully many of our readers are better at patching the biggest vulnerabilities such as Windows, Flash, Adobe and Java. This advisory from Secunia reminded us that vulnerabilities are abound and when the masses get good at patching the big vulnerabilities, the criminals will move to other low hanging fruit.
Secunia Advisory SA45676 warns of an HP Easy Printer Care Active-X vulnerability that probably has a very wide installed base. If you are concerned about it, just uninstall it.
Presently there is no patch for this vulnerability. Keeping up with patches goes beyond the biggest vulnerabilities. The easiest way to keep track of patches is by using third party utilities. We regularly recommend Secunia's PSI and Qualys BrowserCheck. For more on these utilities see Patching Popular Software Vulnerabilities
Category: Exploits
Subcategory: Third-Party
Subscribe in a reader
Don't become a news story...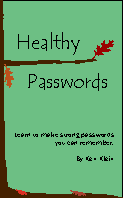 ISBN: 978-0615456850
Knowledge is the best home security.