.
Mobile Devices are Increasing Malware Targets
Date: 2011-04-25 23:09:09
The number of articles written about smart phone attacks increases every week. This article by Brandon Bailey of the San Jose Mercury News does a good job at explaining the situation.
According to the article, Android is the biggest target right now because it has the largest installed base. Android is made by Google and they have a way to keep applications from getting to sensitive data. The problem is that Android relies upon the phone's owner to correctly allow or deny access during the installation process. For example, if you install an application that has no reason to make calls, and the install prompts you to allow phone calls, don't grant it rights to call phones. The mere fact that it asks to make calls, is a warning sign for an app like a game. Theres a good chance that your next bill could be littered with 900 toll calls.
Understanding all the prompts from Android may be confusing to the average user. If you don't understand something, don't just grant it. Stop, and search your help until you understand what it is asking to do. If it seems at all questionable, go back to the reviews and user instructions to understand why it may need that authorization. You can always deny something and the worst case may be the application will fail to work properly all the time. After you understand what it is trying to do, you can always go back and change the permissions later.
Category: Malware
Subcategory: Phone
Subscribe in a reader
Don't become a news story...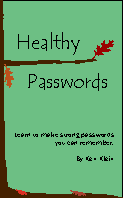 ISBN: 978-0615456850
Knowledge is the best home security.